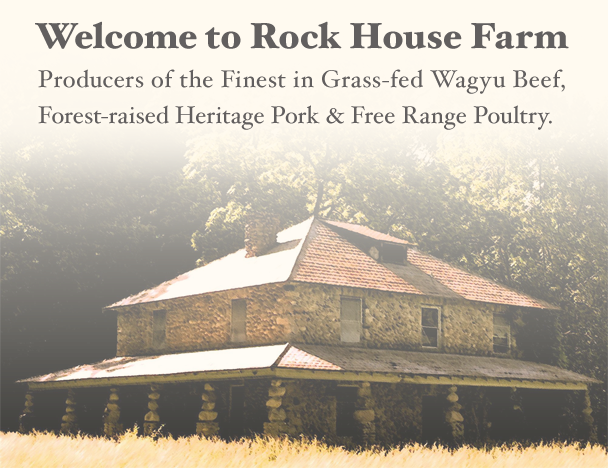 Welcome to Rock House Farm Burke LLC (RHF), located at the foothills of the Appalachian Mountains in Burke county near Morganton in Western North Carolina (NC). Set in rolling hill old growth forests and large pastures with scenic rivers on two borders, our farm produces the finest in grass-fed Wagyu Beef, forest-raised heritage pork and free range poultry. We manage our farm holistically with management intensive grazing.
Rock House Farm (RHF) is owned by individuals who care about how the food we eat is produced, cared for, handled and the sustainability of our farm with regards to the land it occupies and the community around it. Our aim is to supply sustainable, environmentally sound and healthy food to our family, friends, and community while taking serious the responsibility for our land, plants and animals in a holistically managed way.
Sorry:

- Instagram feed was successfully retrieved, but no photos found.